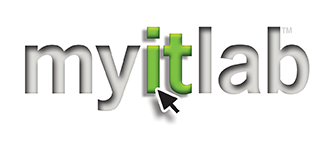 After a semester which began with missing 3 classes on Wednesday nights due to snow cancellations I had the mixed feelings of relief and also happiness to see my students in the CIT 110 course successfully navigate through the curriculum which includes the introduction to computer concepts,hardware,basic networking,web literacy with Internet Explorer and the Microsoft Office Suite of Word,Powerpoint,Access and Excel. Students are taught using the Pearson MyITLab web based software which enables students access to their learning materials in and out of the classroom.
Students in this class responded well to the platform and could easily navigate their way through the course content. As an instructor it is a rewarding experience to sit with students and assist them at answering their questions about each software suite and also encouraging them to move through each module. I enjoy teaching this course because of the direct employability skills in the course and the ability to help students better understand the basic operations of computers and make connections to
the navigation of the web,creating documents in a variety of formats and becoming more fluent with technology in general.
The best part of teaching at Bunker Hill Community College is connecting with the diverse student body and variety needs that the school supports with its offerings in technology and beyond. Bunker Hill's Charlestown Campus is a real heart of learning and career opportunity in the city of Boston and my small role in it has been very enriching. Most of the students I have come in contact with are ready to take the next up in a career and have a great desire to learn what their next steps are and how to prepare. Each student reminds me that the greatest value a teacher can provide is to help others move forward by engaging students and developing them into lifelong learners.
Helping students present what they have learned is a great experience. When I look back on my career I think my time teaching at BHCC will be one of the most rewarding experience that a I could have. I have a busy schedule recently where it is easy to get distracted but it is often engaging with students who are just getting back into learning that is the most rewarding parts of a busy day.
I have a sense of real purpose showing them what I know and helping them succeed. I think this is what is missing when you take yourself too seriously, you miss the simple joys in teaching.
There is a buzz you can get from helping others succeed when you focus on the needs of others. It also makes it easier to recognize the opportunities you have had in your life. I feel connected to these students in my own way and I have I have been with where they are. I think we all face issues as undergraduates at some point and now I can recognize now the importance of lifelong learning in my own success. It is great experience to shake hands and tell students they did a great job on their way back out to life. I hope I did a little part in helping them frame their are next steps. It also helps me understand that they're always needs to be a set of next steps and that is what learning is all about.